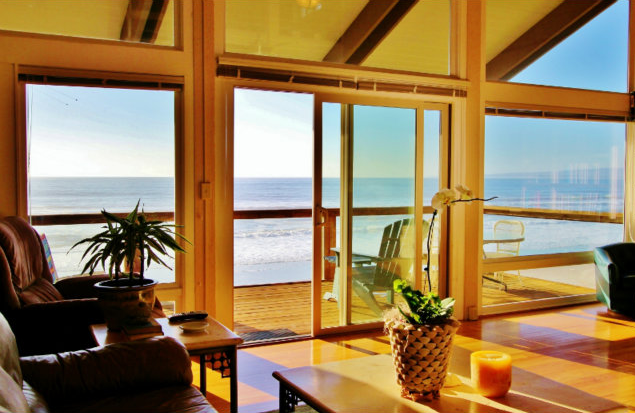 Airtight Vinyl Siding & Windows in Aptos, California is a trusted company for all your home window repair and window replacement needs.    
Aptos is small but vibrant community that has many residence homes and businesses complemented by historical character and beautiful scenery.  We are family owned and managed for the past 2 decades, Airtight Windows and Vinyl Siding  has been dedicated to providing professional window & door product choices and installation services to our customers in the towns located through-out Santa Cruz county including Aptos, Aptos hills –larkin Valley, Seacliff, Rio Del Mar, Seascape, La Selva Beach as well neighboring towns of Santa Cruz like Soquel, Capitola, and Scotts Valley.    
Depending on your properties needs and budget, the windows and doors we install can range from mid level to very high end. All of our products offered will add value and beauty to your home. We care about lowering your home energy costs, so we always offer choices that incorporate energy efficient window technologies and heat saving designs that incorporate specialized glass that help to minimize effective heat loss from your home. Here is a statistic that you should know -Heat loss from inefficient windows can account for 10 to 25 percent of your heating bills.   Check out guide for what windows options and styles are available.   
Aptos Window Replacement-
What Factors Matter?
Here are some the most common signs & reasons to replace your homes older windows:
Air leaks and poor or low quality window energy efficiency  

During rainfall the windows leak and seep water inside  

The windows appear outdated, faded, worn, or unattractive

Condensation are starting to accumulate between the window panes

Windows are warped, bent, or sagging, which will create pockets of air infiltration

Learn Why Choosing The
Right Window Contractor Matters
The bottom line is – upgrading and replacing windows can help save money on poor use of your homes energy efficiency, add resale value, modernize the look and appearance of your properties exterior, and make window cleaning a lot simpler.   
Window replacement costs can vary based on many factors such as choice of material, styles and energy efficiency.  Still need more information before you make a decision? Here is  10 things you should know about window replacement.  
We are a very trusted window installer, with that being said we would like to offer some tips to you as a Aptos homeowner who may be thinking about upgrading and replacing your windows.  
Ask for past client references and jobs completed near by that you can look at.    

Ask for proof of insurance or bonding.

Ask if they are certified with any particular window manufacturers

Ask how long the project is estimated to take.     
Airtight Windows and Vinyl Siding takes the stress out of finding the perfect windows for your residence with our free In-home consultation service. Our professional window installers will walk you thru the whole process carefully of selecting window manufacturer brands, styles and the installation, while trying to keep the costs within your budget.
Contact us today at 831-462-9695