Correct and professional window installation plays a crucial role if you are seeking energy efficient windows that are both aesthetically pleasing and long lasting.  Your new windows can last over 20 years, while maintaining a modern look, as they continue to function perfectly.  Substantial value to your home is recognized because of these facts.  If you choose Airtight Windows, a local Santa Cruz window installer, to upgrade or replace your windows, then you will definitely see these benefits.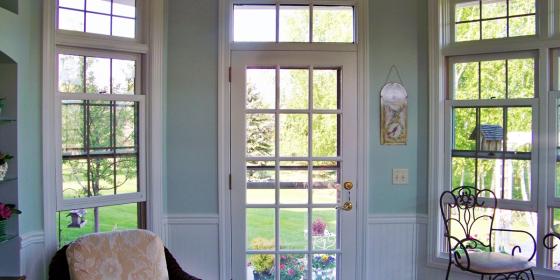 Why Choose Airtight Window and Vinyl Siding?

With over 20 years of window, door and siding installation experience in Santa Cruz County, Airtight Windows takes a different approach to window replacement.  Our satisfied customers have given us pride in our overall business and our ability to efficiently install beautiful windows- in addition to a reliability of our products.  All of our window installation professionals are experts and consider themselves artists.  Airtight Windows has extensive experience in the installation of windows of all styles, shapes, and sizes.  We are confident in our ability to perform a flawless installation which is why we offer warranties for the products we install in your home and the quality of the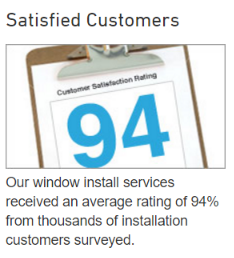 means by which they were installed.  The key component to think about is that the type of window manufacturer and its products cannot be your only concern.   Even the most expensive, fancy and top of line windows will not perform correctly if they are not installed properly.  An incorrect or botched installation can be massively affected by in climate weather and you may witness moisture or water inside your home, loss of heat or cooled air and cracked joints.  Major damage to your windows and the structure of the walls around them are inevitable- and let's not forget that even a tiny unsealed area of your window frame will allow outside critters to sneak in.  Do not contract with a sub-par window installer if you desire to reap all the benefits that new and upgraded windows can provide.  Allow Airtight Windows' trained and seasoned professionals help you take advantage of lower electricity bills provided by new windows. 
Airtight Windows' Free In-home Window Consultation

Do I Need New or Replacement Windows?
What's the difference between a replacement window and a "new" window? Aren't they both new? Yes, but there is a difference. Normally used in new construction, "new" windows have a nailing flange used to attach them to the rough opening in the wall. They're attached with nails driven into the exterior casing or brick mould on the outside and through the jambs on the inside.
A replacement window has no nailing flange and fits into an existing window frame. Replacements are easier to install and preferred unless the existing frame is damaged and needs replacing.

So, how do you know if it's time to upgrade your home's windows?  Airtight Windows and Vinyl Siding will help you decide and, should it be the right time, help you get the look and performance you expect.  We begin this process with a free in-home consultation to review and evaluate the following:
Your home's window replacement needs

Your pricing options for upgrading or replacing windows

The pros and cons of vinyl, wood and storm windows

Different window types: single or double hung, bay windows and

other styles.
Prior to your scheduled consultation meeting, think about a few more additional details in order to make sure you get the most out of your consultation with Airtight Windows. This includes considering how long are you planning to stay in your home, what your budget can accommodate and what window features are important to you. If at all possible, include all household decision makers who will decide if upgrading and replacing your older windows is the right choice for your current situation.
Airtight Windows' Expert Replacement Window Process 

Airtight Windows is the most qualified window installation expert in Santa Cruz County. With our unique approach you can expect:
Installers who explain our installation process with you before any work is started, so to satisfy your expectations

A team approach method

taken

by our installers which will minimize your home's exposure to

wind

and cold air by removing only one window at a time

Pre-installation inspections and measurements

Insured, professional, authorized and licensed installers

The closing off of any room we are working on to avoid cold air drafts spreading throughout the rest of your house

The safeguarding of your furniture and floors against any construction debris or dirt being tracked in by any of our employees

Two installer teams working on both sides of the window frame (outside and inside) simultaneously- as your old window is taken out, your new window is immediately put in place

Insulation around your framework and windows to maximize energy efficiency as your custom windows are being manufactured to 1/8″ of your window opening

A noticeable difference in warmth and comfort levels (lack of drafts) inside your home in addition to a marked reduction in noise from outside sounds such as traffic and

in climate

weather

Quick turnaround with your window installation process- depending on the size and type of windows you are having installed, most installations can be finished in one day
Airtight Windows cannot overemphasize the importance of a quality window installation.
This is why we include our professional installation methods with all of our window replacements and upgrades.
Airtight Windows' will provide you with the best customer service possible.