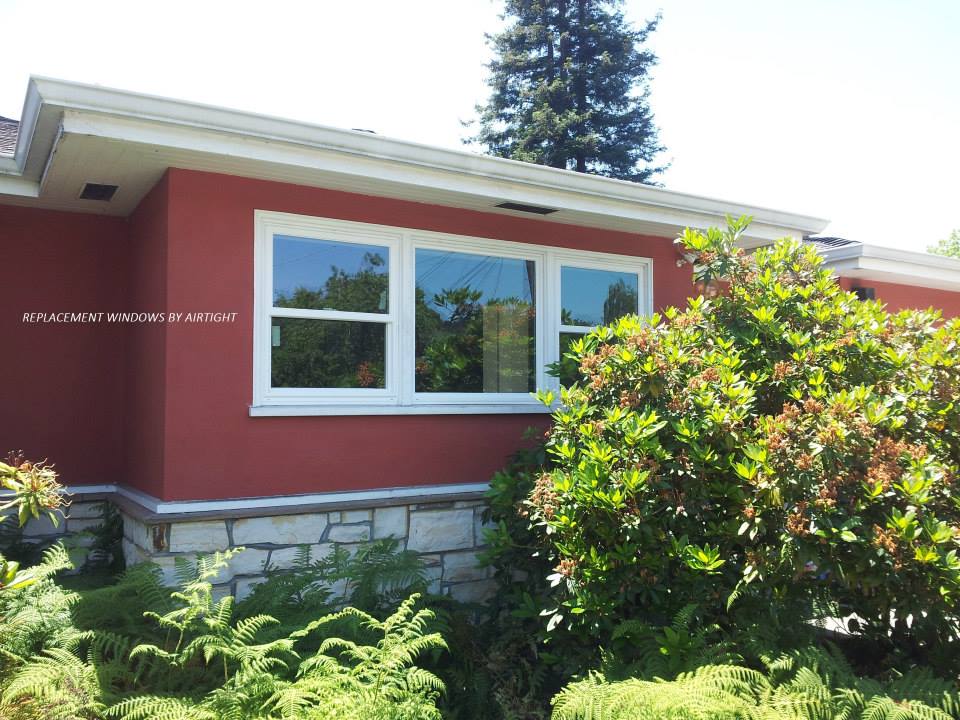 Oh the fresh air, the cool but welcome breeze, any home or business owner is going to want those perfect windows to experience Spring and Summer at their beautiful height.  Capitola residents or business operators more than often love new windows.  Firstly, they are gorgeous from an exterior viewpoint as they sparkle and shimmer in the gorgeous Capitola, California weather but they also are framed with elegance.  This will make your home or business be the "place to be" in the neighborhood and your area will emit beauty.
Airtight Vinyl Siding & Windows is a top ranked replacement and installation window service provider.  If you want new windows, we do it.  Our expert team will make sure all your specifications are met to a tee.
If you want repairs to existing windows, we do it.  Windows are not an easy home or business item to maintain.  There are so many roadblocks:
If you change or update one or more window, how will that appear from an exterior standpoint?

No one wants their home to have an odd or off appearance- mismatched windows will guarantee this odd appearance.

Keep in mind that, should you perhaps be in the market for selling your property, an odd appearance is the last thing you want.   Any property owner wants a high Return on Investment (ROI)- non-stellar windows are not going to help your cause.

Structural changes to your property will be seriously inhibited by improperly installed windows.  It might sound silly but one window which is not perfectly installed could lead to significant structural damage.
If you live in Capitola, California, you love beauty and heritage.  Keep your home and business up to standard by getting that instant treatment for beauty for your windows.  It's simple!
Going Vinyl with Windows
We have already outlined the benefits of new or replaced windows, now let's talk about the specific benefits of actual vinyl windows.  Back in the day, vinyl or aluminum windows meant one thing : more money out the door.  In today's contemporary Capitola and surrounding Bay Area society, significant developments have allowed for energy efficient windows derived from vinyl or aluminum sources provide homeowners with massive monthly savings.  You will see your electricity bill drop significantly.  No air seeping in, no air seeping out.  Also, aesthetically, it will take decades for any fading or heat infiltration debacles- nevermind the cracking and peeling you may experience.
Installing new windows in Capitola California can be done by a professional window installer or, less professionally by a handyman. Most new windows in Capitola,  California made today are installed by Airtight Vinyl Siding & Windows.   There is  a reason for this: we are the best in our industry.  Contact us at (831) 462-9695 or use our handy website for your FREE ESTIMATE.