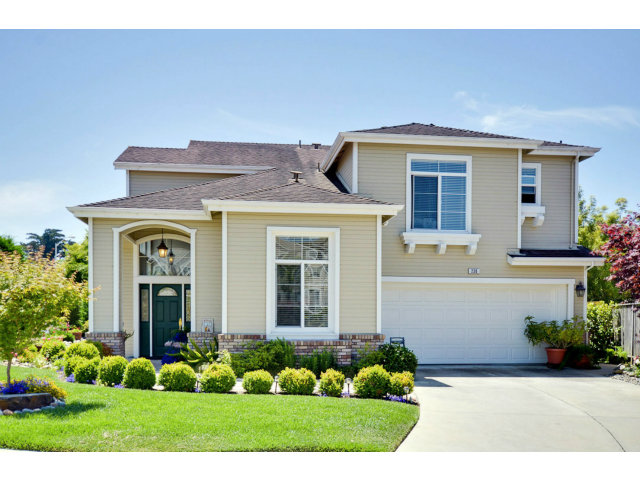 Window Installation, Replacement & Repair in Aptos, California
You cannot go wrong with a home restoration project that revolves around the replacement, repair or installation of new windows, doors or siding.  The benefits of such a project are threefold.  One, you will increase the value of your property and your Return on Investment (ROI).  Two, you will lower your electricity costs and overall out-of-pocket expenses. And three, you will enhance the aesthetic factor of your home and its general overall appearance.  Airtight Vinyl Siding and Windows is pleased to offer its exclusive window, door and vinyl expertise as a premier replacement and repair installer in the Aptos, California area.  All this can easily begin with a FREE, pressure-free and hassle-free in-home estimate.
As revealed in independent studies, poorly insulated windows and doors alongside non-durable siding contribute to significantly higher electricity costs.   In fact, up to 40% of increased energy costs can be attributed to insulation alone.  The time of year or season is not a factor as in Summer, you will see your cooler indoor temperature rise because muggy or humid air comes in at the same time cool air is seeping out.  Then, in Winter, you will see the opposite effect when cooler air seeps in as warmer heated air seeps out through insulation, convection and gaps.    Add the consequences of poor insulation to a lack of beauty and durability and you have a recipe for disaster concerning the long-term financial implications to your home.  This is precisely why Airtight Vinyl Siding and Windows provides such a terrific investment to Aptos residents.
The Best Choice for Window, Door and Vinyl Replacement Installars   
Why choose Airtight for all your window, door and vinyl replacement and repair needs?  Simply put, no other contractor can offer services and products we provide in the professional and efficient manner we provide them.   Our replacement, repair and installation services for windows and doors come with:
One Stop Value Shopping – we specialize in customized doors, windows, shutter and siding options so you can avoid the hassle of working with four different contractors for the same project.
Our team of advanced installers will perform your Aptos window replacement and repairs from start to finish and clean up after ourselves….it will be like we were never there yet the outside and inside of your home will be completely transformed!
More on Windows
The energy saving you are looking for of 40% is around the corner if you choose Airtight Vinyl Siding and Windows and our product offerings.  Take your pick of any of the following, and more, window brands that are designed for exceptional thermal performance:
Then, choose which type of design you prefer:
Single Hung

Double Hung

Horizontal Sliding

Casement

Picture

Awning

Bay and Bow

Graden

Combination
No window repair or replacement installer in Aptos can provide a similar variety of attractive and energy-saving choices.  Click here to contact us and learn more about the perfect window options.
More on Doors
People will generally enter your home through a door so it is important that this entryway be accessible, hospitable and attractive- it is the first impression that you give to visitors.  Like windows, doors also need to be properly insulated and installed because they contribute to your bottom line and energy savings.  Airtight showcases all types of door designs including:
Entry Doors

Sliding Glass Doors

French Doors

Interior Doors

Hanging Doors
Contact us to hear more about our door services and products and how we can assist with door repair or replacement.
More about Financing with GE Capital & Airtight
GE Capital is a leading home improvement financing company with over $14 billion in financed products.  Airtight Vinyl Siding and Windows is proud to partner with GE Capital and offer our customers a quick and easy application and approval process.  To learn more about GE Capital financing options and special promotions, contact us to find out more.
With Airtight Vinyl Siding and Windows, our customers usually find that the money they save on their monthly electricity bill covers the the cost of their new windows and doors.  At Airtight, we are confident that our combination of professional service, durable products and savings cannot be outmatched.  Contact us at (831) 462-9695 or use our online contact form to enjoy the Airtight Vinyl Siding and Windows experience.