Add or remodel a deck in your Santa Cruz residence.
It is just as important for a home to have an attractive outdoor space
as it is to be beautiful on the inside.
Airtight Vinyl Siding and Windows offers a wide range of porch and decking products and materials. Outdoor living has expanded in popularity.  According to a survey conducted by the American Institute of Architects, adding or remodeling a deck is a renovation project that can increase the value of your home. There are many options to think about, whether it is a front porch, a wrap around deck or even a multi-level outdoor structure. Our mission is to build unique and affordable outdoor living projects using high-quality materials and superior craftsmanship to complement the architectural design and landscape of the your home. Home Depot published a helpful guide called the Top Considerations When Planning a Deck. A well-designed deck should be an expression of how you live. Its style, size and decorative details should match your taste and fit the way you and your family use the deck. Beyond that, your deck should complement its environment–its location within your home's landscape, its connection to your home, and the natural elements that surround it.     

Deck Materials   
Wood Decking Materials

 –

This is the most common option.  Materials can come in a wide range of wood materials, from domestic lumbers such as Cedar, American Redwoods, Douglas Fir, pressure treated Pines to exotic hardwood lumber materials such as Red Mangaris, Brazilian walnut and Massaranduba. All these materials have their pros and cons as far as price, maintenance and durability are concerned.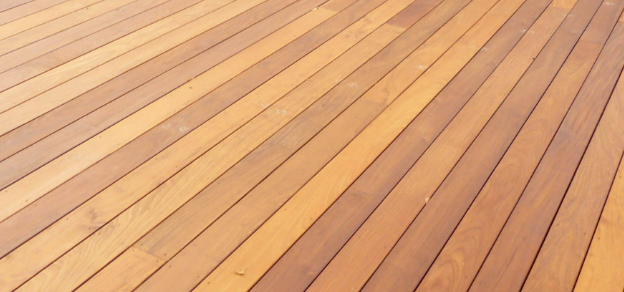 Composite Decking Materials

 – These have become a popular decking material choice in the last decade with the most popular brands,

Azek

and Timbertech, dominating the market. Composite decking materials are available in a wide range of colors and stains. In addition to low maintenance, the benefits of these materials include stain resilience, as well as protection from insects, moisture, warping, cracking and splintering.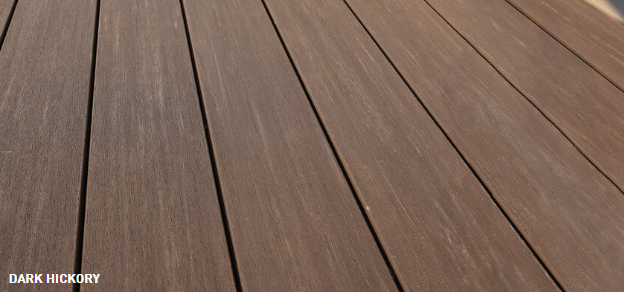 Deck Tiles

–

Eco-friendly capped composite deck tile is comprised of natural wood grains and an interlocking tile system.  This type of decking can be used around your terrace, garden, backyard or pool. Easily create custom patterns on the deck surface for a unique look and feel! The interlocking system is also raised to allow for proper drainage of water and pools that could be a result of heavy rain. Brands, such as

New tech Wood

,

offer a wide variety of colors with anti-UV additives to aid in material protection.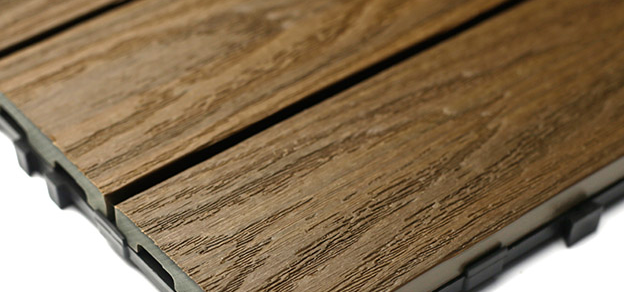 Deck Framing and Accessories   
Railings

–

These set the style more than any other design element on your deck.  They also add much needed safety barriers to prevent falls, especially if the deck is raised off the ground. Railings are also available in traditional wood lumber as well as capped composites that use PVC performance materials. The styles are available in a variety of colors and architectural styles such as Victorian or colonial.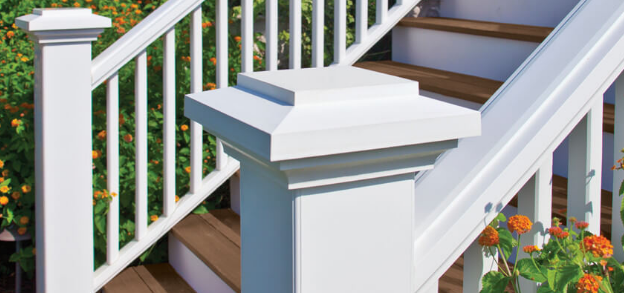 2)  Lattice and Pergola –  Building an enclosure around deck or patio is an excellent way to increase your privacy, while also creating an intimate feeling when eating or entertaining indoors- all while still enjoying the beautiful weather. Decking enclosure accessories can be added with a slatted-top wooden pergola covered with a pair of fixed lattice panels along two sides of a raised deck; this lends to the feeling of extra privacy without feeling claustrophobic.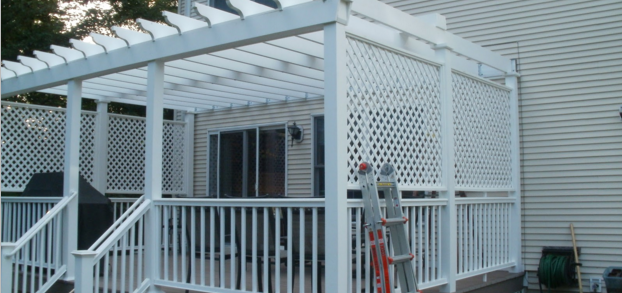 From simple to elaborate deck construction projects in Santa Cruz, Santa Clara and Monterey Counties, our "full service" deck construction team has the following capabilities:  
Custom deck design

Multi-level and hillside deck design and repair

Deck remodeling

Deck repair

Insurance repair

Stair and staircase design, construction and repair

Access ramps

Railing systems

Pergolas, Gazebos and Spas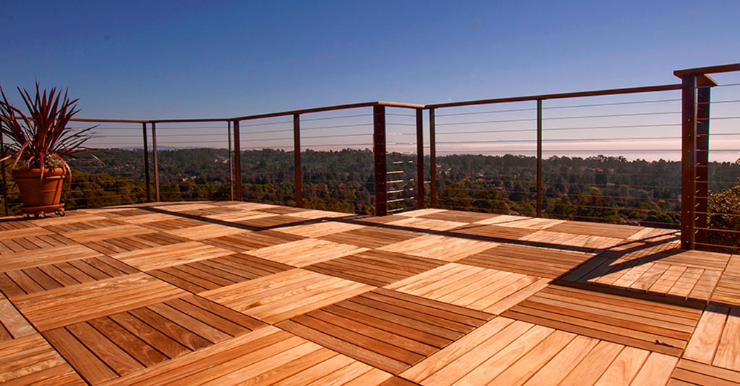 If you would like to speak to us about a deck design or deck repair project,