Santa Cruz Window Replacement Quality Installations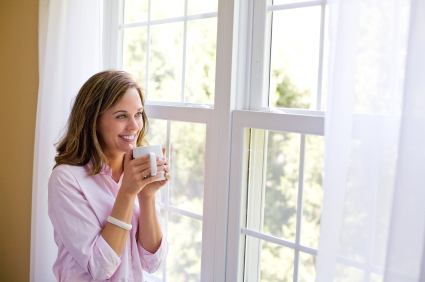 Airtight Windows and Vinyl Siding is a Santa Cruz  licensed and bonded window, doors and Siding installation company. Our installation crews are all trained and supervised to conduct themselves and perform their duties to the highest installation standards as set forth by Airtight  ownership and production management in accordance with California Uniform Building Code compliance and "best practices" standards.
Attention to detail is our primary focus throughout the installation process while shortcuts during any phase are absolutely unacceptable. Our goal is to convert every customer into a satisfied Airtight Windows lifetime client.  Airtight's philosophy is simple-sales, service and installation.  We  keep our customers happy and satisfied during the project and after, so that they recommend us to their friends and family.

Do I Need New or Replacement Windows?
What's the difference between a replacement window and a "new" window? Aren't they both new? Yes, but there is a difference. Normally used in new construction, "new" windows have a nailing flange used to attach them to the rough opening in the wall. They're attached with nails driven into the exterior casing or brick mould on the outside and through the jambs on the inside.
A replacement window has no nailing flange and fits into an existing window frame. Replacements are easier to install and preferred unless the existing frame is damaged and needs replacing.
With energy costs skyrocketing, many consumers are turning to simple home improvement measures to combat their climbing monthly expenses. Replacing windows can be an effective method of slashing heating bills and improving a home's overall quality of life. The practicality of replacement windows can also improve the comfort level in winter or summer months and totally revitalize a room's atmosphere and your home's curb appeal. But are you ready for the headaches and time consumption a do-it-yourself project can bring? Nobody wants to pay 30-percent higher energy bills because their windows can't contain comfortable temperatures.How can you be sure your resources are being effectively managed when it comes to window installation?   Windows also contribute to architectural identity, conveying period and style. View all of our Window product styles.

GOOD TO KNOW
Tip: Energy-efficient windows and doors not only help retain comfortable air temperatures inside, but they can also help with appropriate moisture control and reduce the level of noise coming from outdoors.. 
Home Window Installation Process
Upon arrival, your Airtight Windows installation team leader will introduce themselves, explain the project details, answer questions, and then survey the jobsite with you. Your custom made windows will then be matched to their respective openings and once again measured to verify manufacturing specs and to insure a proper fit. The most expensive window in the world could end up useless or ineffective if not installed properly.
Once site and product verification is complete, the real fun begins. Opening by opening our expert installers will move throughout your house, first placing protective coverings over your floors and any furniture if necessary. Your old and drafty windows will be removed, one at a time, and then replaced expertly with beautiful and energy efficient new windows that will operate easily. Your new windows will then be insulated, sealed, and finished on the interior to give your home a beautiful new look and feel. Once the respective opening is complete, the Airtight Window installers will then remove all protective coverings and vacuum the area thoroughly before moving on to the next window or door. We work one window or door at a time to ensure that every opening that is started gets completed before the end of day.
Upon completion of your project, the Airtight Windows installation team leader will conduct an opening by opening walk through and inspection with you. It is during this process that he/she will verify jobsite cleanliness, project completion, and explain all of your product features and operating instructions while answering any questions that you may have. It is also during this final walk through that future communication needs will be addressed and all warranty documentation will be delivered to you. At this time, when everything meets your satisfaction, our team leader will explain our customer service procedures and have you sign a project completion form.
Contact Us today 831-462-9695 for a free home consultation