Replacement Installations with Smart Windows in Santa Cruz

   
Airtight Vinyl Siding & Windows is a 20-year veteran Santa Cruz, California window replacement contractor which specializes in new windows and replacement windows.  We are also decking and siding installation experts.        
Airtight Vinyl Siding & Windows is a licensed and bonded window and door installation company. We are experts in both the interior and exterior renovation of architectural elements such as windows, doors and siding.  Our window installations include working with the following materials: vinyl, wood, clad, fiberglass and aluminum.
Each replacement product is installed with expertise in order to give your home the added value that comes with installing new windows and doors, including energy efficiency and comfort.             
When To Know When Its Time To Replace Your Windows

      
Windows made from wood may need to be replaced when they have begun to corrode; reasons for such corrosions include water infiltration and rot.  
When your window ceases to open, close or function the way it used to, stop hassling and rigging the window, just replace it; it will mean less headaches for you in the short and long term. 
On older windows, often you will see thermal panes consisting of two pieces of glass that are sealed.  These older seals tend to break eventually, so when you notice water or clouding on the inside, you will know it's time.
Beauty.  Let's face it, you don't really want to look at that same old window.  Or, if you have a home that has historical value, you don't want to diminish the value of the home with lower quality windows.  Replacing the windows with the proper style will upgrade the look and possibly also benefit the overall value of your home.   
Getting rid of older windows that have storm windows attached to the outside is a smart investment, but don't just take our word.  

Energy.gov

, say this about it: "If you have old windows in your home, the best way to improve your home's energy efficiency is to replace them with new storm less energy-efficient windows."  Storm windows may still help, during windy fall and winter months in Santa Cruz.        
Install Smart Windows
Want to boost your home's aesthetic appeal and lower your electric bills each month?  Replace your older windows with newer, energy star rated models.    
Summers in California can brutal at times, especially depending what direction your home is facing the sun.  There are new, coated and energy efficient windows that are made specifically to block out solar heat gain in the summertime and even winter.  Going with a double paned, low-emissive glass (low-e coated) window unit can shave off hundreds dollars per year in utility bills.  These spectrally coated double-pane insulated glass units (IGU) are even better.  They have a built in micro-thin layer of metal that can actually reflect heat from the sun back towards it.  To be less technical, this allows visible light to penetrate, but deflects UV degradation which is what leads to heat building up in your home. How do old windows compare to new windows?  Here is a quick list that breaks it down:  
Old windows let in 90% of the sun's heat

The standard low-e lets in 70% of it.  

These special spectrally coated lets in only 40%
Conclusion: blocking heat gain in the late spring and summer months is a smart strategy.   
Window Selection Process   
A big part of choosing the right window can depend on the architectural style of your home. Some common examples of different styles are colonial, modern, Victorian, Cape Cod or split level.  Try to choose a window that is sized proportionately to your home's overall structural size.  How do you know what is a design success or failure?  You may want to look from your street at your home and ask yourself "is balance and symmetry apparent?"  
 At Airtight Windows & Vinyl Sidings retail showroom located on 3621 Soquel Drive in Santa Cruz, we have professionals on hand to show you choices and assist you with helpful guidance on which windows make the most sense for your budget and your home's architectural make.  Come in today. We look forward to meeting you!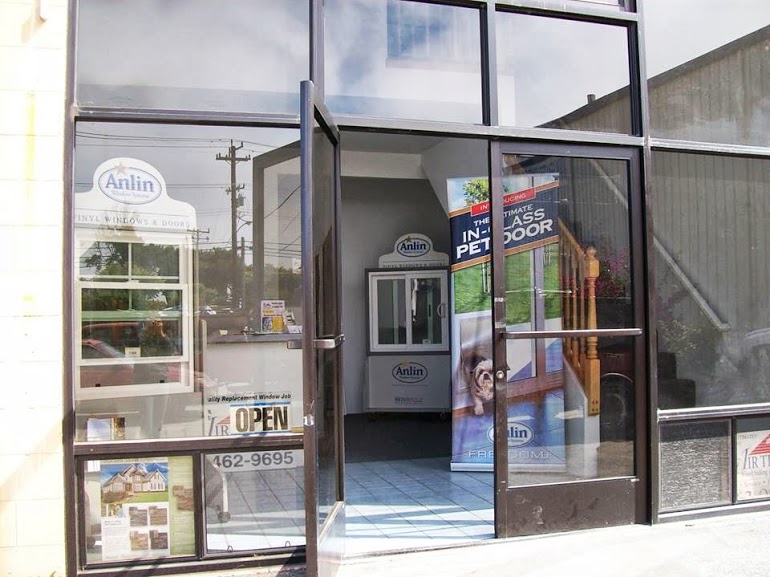 Should You Attempt to Install Windows Yourself or Hire a Pro?  
James Sampson, owner of Airtight Vinyl Siding & Windows says:
When it comes to installing new windows in your home in Santa Cruz , it's best to hire a reliable installation company that is fully insured. When you have a professional take care of it, you can sleep better at night knowing that the window was correctly installed. Also as an added bonus, a trusted company will be around to service the installation if necessary in the future.
Contact Us for a Free Window Consultation and Estimate
We carry very affordable high quality brands such as Anlin, Pella, Marvin and Andersen Windows.  All these options give us the unique ability to look at all the choices available to you based on your needs, your budget and your home as well as assist you in finding the right product.  Give us call at 831-462-9695 or fill out our easy to use contact form and we will get back to you promptly.